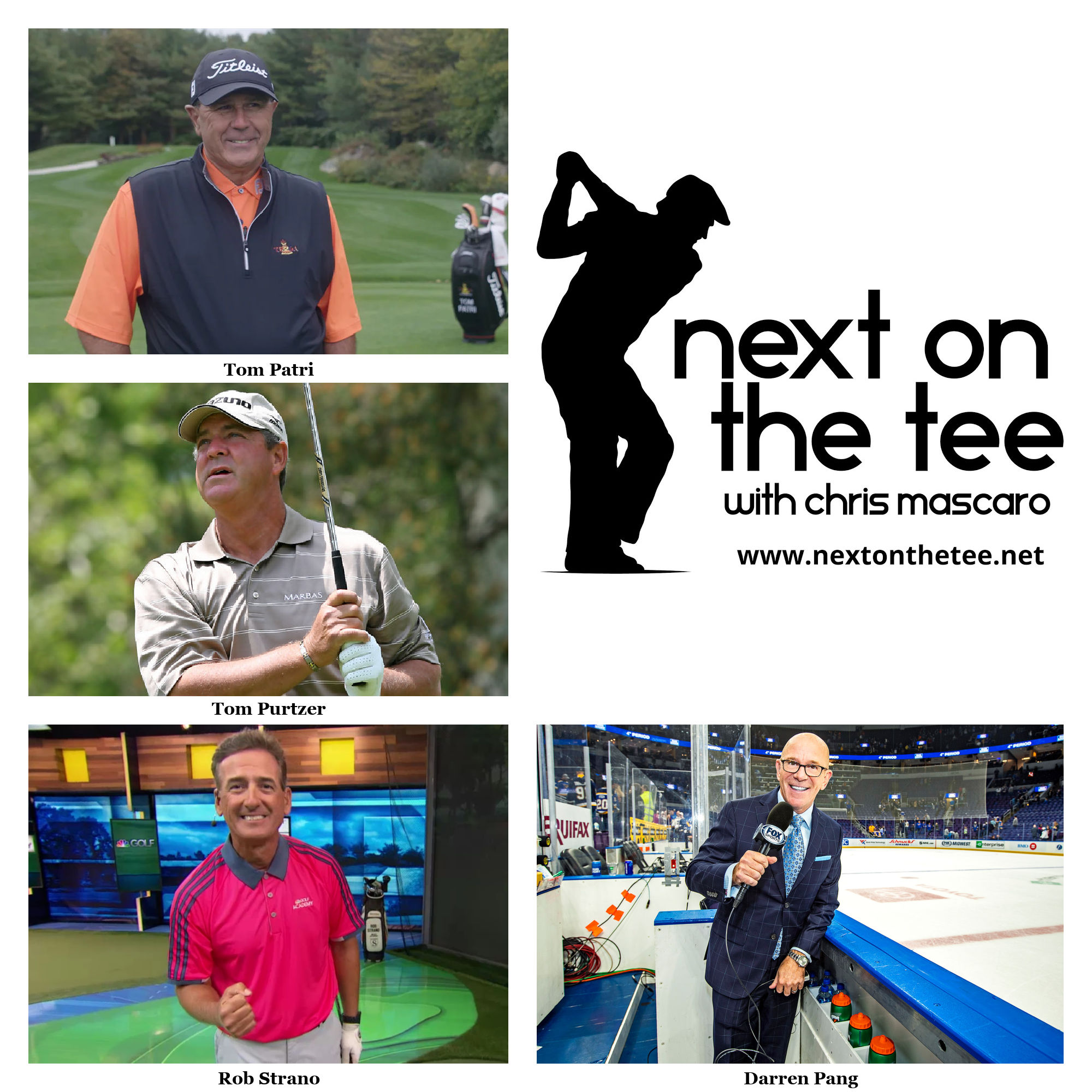 Two of the Top Instructors in the game, Tom Patri and Rob Strano plus PGA Tour Legend Tom Purtzer, and former NHL Goalie turned Broadcaster, and Golf Enthusiast Darren Pang are next on the tee with me this week.
Tom Patri shares his thoughts on the new PGA Tour Incentive Program, plus memories from working with Seve Ballesteros, and how teaching has changed over the years.
Tom Purtzer takes us through some of his 9 Tour victories along with his Top 10 finish in the 1977 & '79 US Opens and the 1982 Open Championship at Royal Troon. We also hear about his twin daughters and why they were named after Robin Yount and Juli Inkster.
Rob Strano takes us inside his great TV show, The Golf Kingdom. Rob also spent some time recently with Collin Montgomery at Rob's Golf Academy in Destin, Florida. We also get some tips to help us improve our chipping and putting.
We round out the show with former Chicago Blackhawks Goalie turned TV Broadcaster Darren Pang. Panger shares stories from his junior hockey days right up through his time with the Blackhawks. We hear about some of his golf buddies like Wayne Gretzky, Dan Quinn, and Steve Yzerman. Plus we hear how he got to call hockey in the Winter Olympics and work alongside the Vin Scully of hockey, Doc Emrick.